Sarah Goulding
Accredited Mental Health Social Worker and Supervisor
Bachelor of Social Work, MAASW (Acc. Mental Health) and Graduate Diploma of Family Therapy
Pronouns: She/her
Three beliefs that colour the way I work with my clients:
I believe…
In the lived experience and the value it brings to therapy. The challenges we see in others are inherently the challenges we face ourselves, sharing these experiences creates strong connections.
I believe…
In honouring the diversity of human experience and culture. I strive to be sensitive and compassionate to the cultural background and beliefs of my clients.
I believe…
In helping clients to develop their own skills, so that they can feel a sense of autonomy and self-worth.
My secret talent:
I read music before I could read words.
What's it like to be in a room with me?
I approach each individual and their experience as unique, with an open mind, suspending any judgment. I am a gentle therapist, that strives to create a safe environment and treat each person with unconditional positive regard. I actively listen and seek to collaborate on a shared understanding of client experiences to achieve best treatment outcomes. I am empathic and attuned to the emotions of clients, allowing me to sit alongside them and support them as they get to know themselves better.

What's my non-negotiable when it comes to taking care of my own mental health?
I am very passionate about my own self-care and mental health. I routinely use guided hypnotherapy, meditation and sleep stories to relax. I have been practicing martial arts for 20 years. Through this practice I have learnt patience and humility.
My life motto:
Walking a path together of authentic and compassionate connection leads to healing and growth.
My background and experience
I have been practising as a social worker for 23 years. At Inner Melbourne Clinical Psychology my role is as an Accredited Mental Health Social Worker and supervisor. I also have a background in family therapy, domestic violence aged care and student supervision and have worked in private, community and public settings across all age groups. I have a particular passion for helping clients with eating disorders. I am proficient in multiple therapy modalities working across a broad range of diagnoses and psychosocial issues.
I love mental health advocacy and have been involved in community development projects with the ABC, Torch Productions and I have written subject matter articles for mainstream media publications. I am currently studying a Masters in Mental Health. I love learning from other disciplines and collaborating in teams.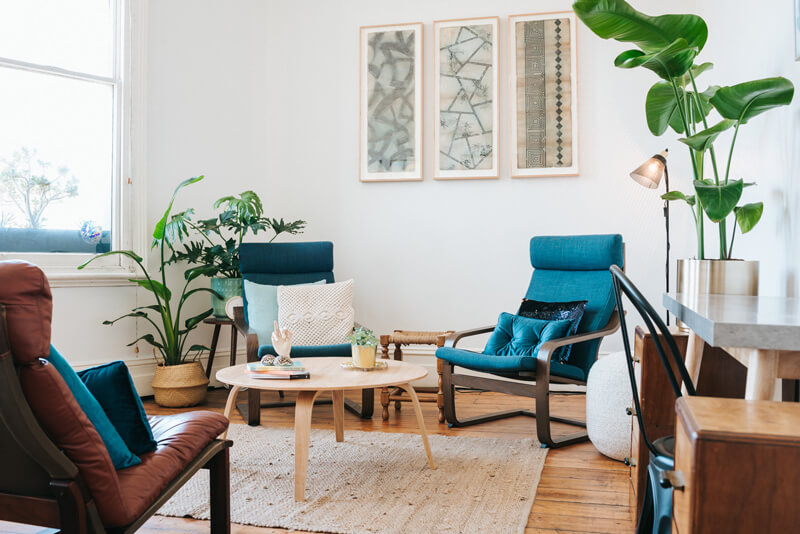 I can help you with:
Anxiety
Depression
Personality disorders
Stress and burnout
Relationship difficulties
Generalised anxiety
Social anxiety
Panic attacks
Health anxiety
Self-development
Trauma and post-traumatic stress
Childhood trauma
Support for abusive relationships
Sexual assault
Eating disorders
Bulimia
Anorexia
Binge eating disorder
Body image and appearance related concerns
Distress intolerance
Impulse control
Pre- and post-natal mental health
Grief and loss
Low self-esteem
Adjustments to stressful life changes
Dissociation
Drug and alcohol issues
Emotional difficulties
Bipolar
Sleep problems
Anger management
Communication skills
Psychosis
Obsessions and compulsions
Carer support
Family issues
Parenting issues
Internet and game addiction
Wellbeing and self-care
Autism Spectrum Disorders
Adjusting to a new country and culture
People from immigrant, asylum seeking and refugee backgrounds
Job or study dissatisfaction
School based issues
My therapeutic approaches
Depending on my client's needs and preferences I use a variety of evidence-based approaches including:
Cognitive Behavioural Therapy
Mindfulness
Solution Focused Therapy
Dialectical Behaviour Therapy
Client Centred Therapy
Acceptance and Commitment Therapy
Motivational Interviewing
Strengths based approaches
Psychodynamic approaches
Compassion-based approaches
Narrative exposure therapy
Trauma-informed practice