Renaty Layton
Psychologist
Bachelor of Arts (Psychology & Criminology Majors), Graduate Diploma in Adolescent and Child Psychology, Master of  Psychology (Counselling) and Master of Education (Special Education, Inclusion and Early Intervention)
Pronouns: She/her
Three beliefs that colour the way I work with my clients:
I believe…
Happiness begins with YOU. Finding happiness within ourselves is not always simple, but it is possible.
I believe…
Every experience is valuable and unique to each individual. Whether it is positive or negative, each experience is an opportunity for growth.
I believe…
Courage is the ability to move beyond fear when times are difficult and challenging. It is the determination to continue even when success is not guaranteed.
My secret talent:
I am a passionate conversationalist who loves to engage people and learn about who they are.
What's it like to be in a room with me?
I see myself as a warm, engaging and nurturing person, with a strong desire to support you over the course of your therapeutic journey. I provide therapy in a nonjudgmental and friendly environment where you feel heard, understood and validated, allowing you to share your experiences in a safe space. I believe that therapy is a stepping stone to discovering yourself and gaining a better understanding of your thoughts and feelings in order to lead a happier, more fulfilling life. My therapeutic approach is client-centred, empathetic, strengths based and solution focused. Therapy begins with you – your needs, concerns, goals, and history are all taken into careful consideration before deciding on the therapeutic approach which best meets your needs. I understand that each person has a unique set of circumstances and I strive for the best possible outcomes through collaboration and care.
What's my non-negotiable when it comes to taking care of my own mental health?
Maintaining my own mental health often starts with taking time out for myself and having a
work/life/family balance. Self care is also about setting and maintaining boundaries, and learning to say no. Spending time with my children is vital and the occasional beach holiday also helps.
My life motto:
"Step out of the history that is holding you back. Step into the new story you are willing to create" – Oprah Winfrey
My background and experience
I am a Counselling Psychologist with over twenty years experience in both the private and community sectors. In my practice I work with adults, children and families dealing with a range of presentations, which include, but are not limited to: anxiety, body image, communication, depression, eating disorders, learning challenges, parenting issues, personal growth, relationship difficulties, self esteem and stress management.  My work has also included developing and facilitating group programs for individuals experiencing mental health issues, social difficulties and developmental challenges; as well as parent and sibling groups for families with children who have a disability. My diverse background and training has equipped me with the flexibility and skills needed to guide my clients through a broad range of concerns; and to empower them to make the changes they want in their lives.
I strongly believe that the therapist-client relationship should be a collaborative one to ensure best clinical practice and achieve optimal outcomes. I want to meet people where they are at in life to help them achieve their goals, feel good about themselves and their relationships. Being a therapist is a privilege and I would be honoured to start this journey with you.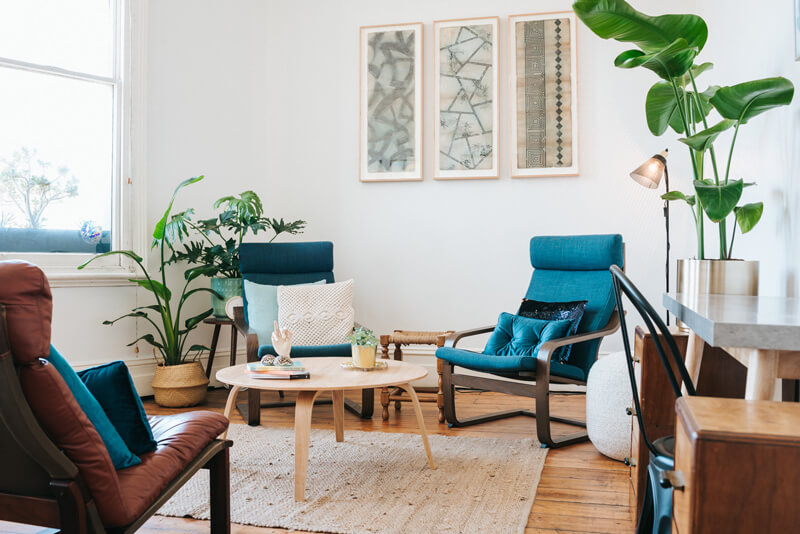 I can help you with:
Adjustments to stressful life changes and transitions
Anxiety
Attention-Deficit/Hyperactivity Disorder
Autism Spectrum Disorder
Body image issues
Carer support
Childhood trauma
Communication skills
Depression
Disordered eating
Eating disorders – Anorexia, Avoidant Restrictive Food Intake Disorder (ARFID), Binge Eating & Bulimia
Emotional difficulties
Family issues
Generalised anxiety
Grief and loss
Health anxiety
Impulse control
Learning difficulties
Low self-esteem and confidence
Panic Attacks
Parenting issues
Perfectionism
Relationship difficulties
Self-development
Sensory processing disorder and emotional regulation
Sleep problems
Social anxiety
Social skills development
Stress and burnout
Study, work or career related issues
Support for abusive relationships
Trauma and Post-traumatic stress
Well-being and self care
My therapeutic approaches
Depending on my client's needs and preferences I use a variety of evidence-based approaches including:
Acceptance and Commitment Therapy
Assertiveness Training
Client Centred approaches
Cognitive Behaviour Therapy
Cognitive Processing Therapy
Compassion based approach
Dialectical Behaviour Therapy
Family Systems principles
Mindfulness Based Cognitive Therapy
Motivational Interviewing
Positive Psychology
Psychodynamic principles
Solution Focused Therapy
Strengths based approaches
Trauma informed practices