Lauren Bradley
Couples Therapist and Sex Therapist
Master of Science in Medicine (Counselling), Bachelor of Science (Psychology), Bachelor of Arts and Gottman Method Couples Therapy Clinical Training
Pronouns: She/her
Three beliefs that colour the way I work with my clients:
I believe…
That anyone can create healthy and satisfying personal relationships, regardless of your past or current challenges – with the right dose of therapeutic support and your ongoing personal commitment.
I believe…
In supporting you to drive your own relationship changes – giving you the tools to make your own relationship thrive, eventually without my support and well beyond the counselling session.
I believe…
That couple counselling and sex therapy don't have to be scary, tense, or uncomfortable – that therapy can actually be fun, enjoyable and an opportunity for growth and exploration.
My secret talent:
I love vintage clothing. I can spot a 1940's gown in a thrift shop from a million miles away, beeline for it, and come up with a justification for purchase – in under 2 minutes. With me around, no retro fabric is left unturned.
What's it like to be in a room with me?
Clients often say that they understand themselves and their relationship better after a session with me. Patterns of negative interaction are revealed, and the path to repair becomes clear and finally accessible.
Blame is left at the door, and the space is fair, productive, and forward-thinking – a template for how your relationship should be. I offer a balance of pragmatic solutions backed by evidence, with compassion and empathy, allowing you to process relationship challenges emotionally and intellectually.
Clients say they reconnect with love again, for themselves, and the parts of themselves that they struggle with, and for their partners, and the qualities that attracted them in the first place.
What's my non-negotiable when it comes to taking care of my own mental health?
People! I am enriched by my own relationships with my partner, family, friends and community. Balancing giving to others with giving to myself though little treats, self-care breaks, compassion – and I also never miss morning meditation with my cat – no one teaches the power of stillness and rest better than animals.
My life motto:
Life is to be enjoyed, explored and shared – be curious and compassionate.
My background and experience
I have supported countless couples and individuals to strengthen their most important personal relationships – with themselves and their loved ones. I am a regular commentator on relationship and sex therapy in the media, with several features published in The Age, Sydney Morning Herald, ABC, Triple J, Harper's Bazaar, Body+Soul and Channel 9's House of Wellness. I am a member of the Australian Counselling Association, Society of Australian Sexologists and a professional member of the Australian Association of Family Therapy.
Prior to my work as a therapist, I spent 10 years as a senior advisor within healthcare related sectors including reproductive health, disability, aged care, family violence, and government. My experience across multiple healthcare sectors has really shaped my holistic and scientific approach toward mental health. I infuse my therapeutic approach with a sense of professionalism, garnered by my corporate experience, and bolstered by my appreciation for the intensity of corporate life and its impact on relationships.
I have been fortunate enough to work across both the private practice and non-for-profit spaces to enrich the lives of people from diverse backgrounds and identities including LGTBIQA+, BIPOC, sex worker, ethical non-monogamy, neurodivergent and neuroqueer. I apply a sex-positive approach and affirm all divergent identities and sexualities – you are welcome as you are.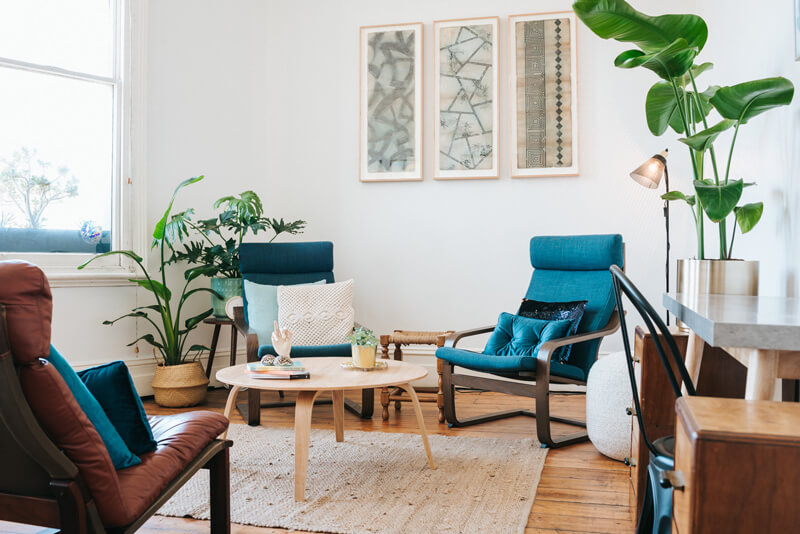 I can help you with:
Areas of focus I can help with in couples and relationship counselling:
Breakdowns in communication
Patterns of negative conflict
Communicating through conflict
Loss of connection and romance
Strengthening emotional support systems
Improving your sexual relationship
Libido differences and sexual desire discrepancy
Repairing trust after infidelity
Building friendship and love again
Resolving stuck issues, compromise and negotiation
Re-igniting romance after baby, moving, retirement
Ethical non-monogamy, polyamory and open relationships
Sexual orientation and gender questioning
Pre-marital counselling
Co-parenting support
Different parenting styles, step-parenting, blended families
Separation counselling
Explore issues such as finances, extended family, future plans
Decision making around the future of relationships
Relationship grief and post separation counselling
Understanding healthy relationships
Finding love and yourself after family violence
Unpacking past relationship trauma
Areas of focus I can help with for sex therapy:
Sparking your sex life
Exploring your sexual orientation or gender
Coming out to yourself, family and partner
Adjusting to new sexual needs of your partner
Erectile dysfunction
Sex education
Performance anxiety
Premature ejaculation
Improving sexual confidence and pleasure
Vaginismus
Painful sex
Dyspareunia
Anorgasmia and the inability to orgasm
Sex after trauma
Sex after cancer
Sex after childbirth
Sex after menopause
Porn addiction
Sex addiction
STIs and HIV
Want to know more about how Lauren can help? Read her article on what to expect from sex therapy or her article on coparenting.
My therapeutic approaches
I apply evidence-based practice using modalities that compliment individual and couples' needs, drawing from:
Gottman Relationship Therapy
Emotion-focused therapy for couples (EFT)
Schema therapy
Attachment based therapy
Internal Family Systems
Chris Trotter's Collaborative Family Work Model
Trauma-informed practice
Acceptance and Commitment Therapy (ACT)
Cognitive Behavioural Therapy (CBT)
Psychosexual therapy
Sex therapy
Polyvagal theory
Somatic awareness
Strengths based and solution focused
Compassion focused therapy
Narrative therapy
Mindfulness