Jovana Stefanov
Psychologist
Bachelor of Arts (Psychology), Graduate Diploma of Psychology and Postgraduate Diploma of Psychology (Internship)
Pronouns: She/her
Three beliefs that colour the way I work with my clients:
I believe…
That learning to accept and be open to a whole range of emotions is the key to living a fulfilled life.
I believe…
Anxiety can often become all consuming, and make it difficult for us to live a fulfilling life. I work closely with clients to teach them strategies to live a value driven life, reducing their experience of anxiety.
I believe…
That pain in life is unavoidable, but suffering doesn't have to be. There are lots of things we can do to reduce how much suffering we go through. As humans we all go through difficult periods in our life. We all experience pain, however some experience more suffering than others. I believe that we can reduce our level of suffering by engaging in therapy.
My secret talent:
I bake pastries and bread really well. I am very strong (though It might not be obvious!). I can be super funny!
What's it like to be in a room with me?
I am client-centred, empathic and open-minded. I am straight forward and hands-on in my approach, providing my clients with tools and strategies that they can implement outside of sessions. I genuinely strive to help my clients achieve their therapeutic goals by creating a safe and comfortable environment. From a place of compassion and understanding, I challenge my clients, encouraging them to try new ways of approaching difficulties and challenges in their life.
What's my non-negotiable when it comes to taking care of my own mental health?
Making time to exercise, sleep, eat well and spend time with family and friends. Coffee in the morning and some ice-cream in the evening!
My life motto:
Unpredictable things happen, but we can learn and grow from each experience.
My background and experience
I have twelve years of experience working within medical clinics, as well as private psychology practices. Presently, I am solely focused on working with clients in private practice. I predominantly work with high prevalence disorders such anxiety and depression, using a variety of evidence-based approaches.
Languages other than English: Serbian and Croatian.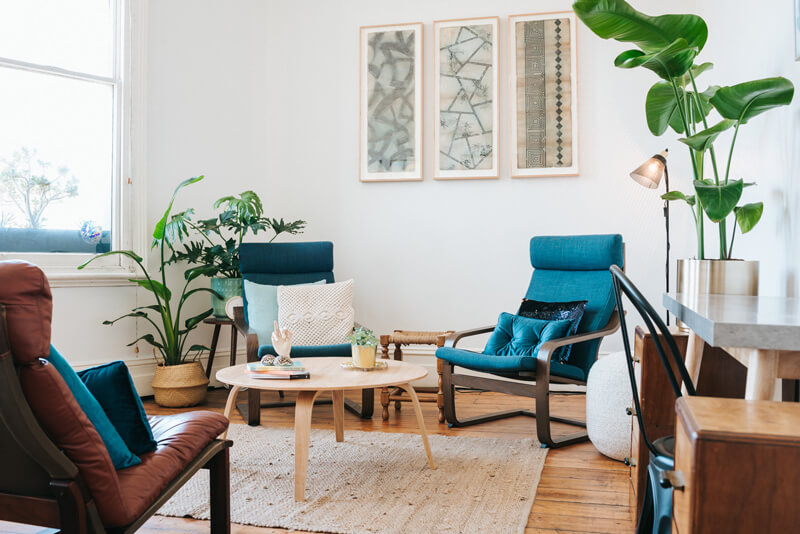 I can help you with:
Adjusting to a new country and culture
Adjustment to stressful life changes
Anxiety
Carer support
Communication skills
Depression
Emotional difficulties
Family issues
Generalised anxiety
Grief and loss
Health anxiety
Job or study dissatisfaction
Low self-esteem
Obsessions and compulsions
Panic attacks
People from immigrant, asylum seeking and refugee backgrounds
Pre and postnatal mental health
Relationship difficulties
Self-development
Social anxiety
Stress and burnout
Wellbeing and self-care
My therapeutic approaches
Depending on my client's needs and preferences I use a variety of evidence-based approaches Including:
Acceptance and Commitment Therapy
Client Centred Therapy
Cognitive Behaviour Therapy
Metacognitive Approach
Mindfulness
Motivational Interviewing
Positive Psychology
Schema Therapy
Solution Focused Therapy
Strengths based approaches