Iris Lockyer
Psychologist
Bachelor of Liberal Studies (Psychology and English Literature), Graduate Diploma in Writing, Postgraduate Diploma of Psychology and Master of Counselling Psychology
Pronouns: She/her, they/them
Three beliefs that colour the way I work with my clients:
I believe…
That personal growth and development is a lifelong process.
I believe…
That compassion towards ourselves and others is a pathway to emotional healing.
I believe…
In helping people create meaningful, fulfilling lives – which often begins with alleviating pain and reducing suffering, but doesn't end there.
My secret talent:
Roller skating backwards, though I am better going forwards!
What's it like to be in a room with me?
I am sensitive, compassionate and non-judgemental. I am gentle in my approach, holding space for people and helping them connect with what is meaningful and fulfilling for them, even in the midst of pain and suffering.
I am open and communicative about the way I work, my sense of what is happening for my clients, and what may help. I am passionate about creating a space for people to feel truly seen and heard, and working collaboratively towards emotional healing, personal growth and wholeness.
What's my non-negotiable when it comes to taking care of my own mental health?
My daily meditation practice, writing and being in nature.
My life motto:
Let everything happen to you: beauty and terror.
Just keep going. No feeling is final.
– Rainer Maria Rilke
My background and experience
I have experience working with older children, adolescents and adults in private practice, community health, and school and university settings. Through my Master's research I interviewed writers about the role of their creative writing practice in facilitating positive psychological change following trauma, known as post-traumatic growth. I have a particular interest in using writing to facilitate emotional healing and personal development.
Prior to working in psychology I worked in an agency environment and the community sector, and I bring an understanding of these settings to my clinical work.
I am a LGBTQIA+ aware and affirmative clinician.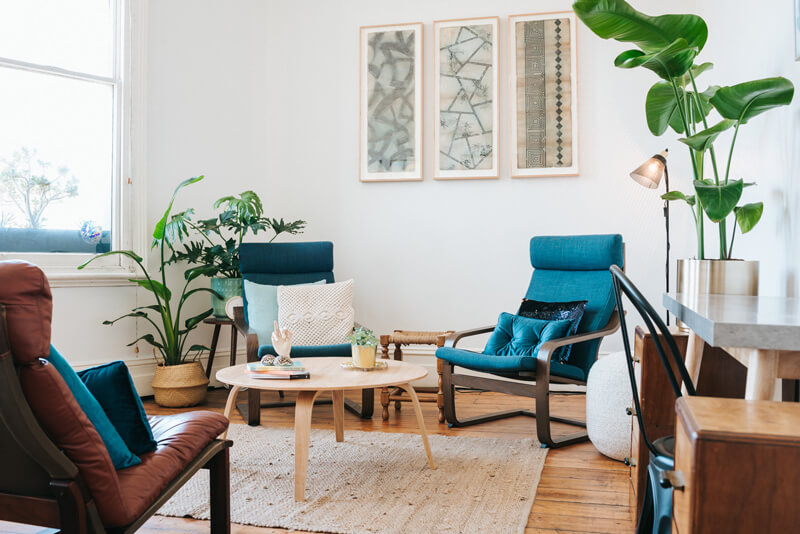 I can help you with:
Anxiety
Depression
Stress and burnout
Work/study dissatisfaction
Adjustment to stressful life changes
Perfectionism
Panic attacks
Social anxiety
Health anxiety
Obsessions and compulsions
Grief and loss
Relationship issues
Communication skills
Sleep problems
Self-esteem and self-confidence
Trauma-related issues
Gender development and identity issues
Women's health issues
Pre and postnatal mental health
Wellbeing and self-care
Self-development
My therapeutic approaches
Depending on my client's needs and preferences I use a variety of evidence-based approaches including:
Acceptance and Commitment Therapy
Cognitive Behaviour Therapy
Depth psychology approaches
Psychodynamic principles
Schema Therapy
Trauma informed practice
Writing-based approaches