Dr Patrice Friars
Clinical Psychologist
Bachelor of Arts (Psychology) and Doctor of Psychology (Clinical)
Pronouns: She/her
Three beliefs that colour the way I work with my clients:
I believe…
That important shifts happen when we feel heard and understood by someone, and when we learn to listen and be kind to ourselves.
I believe…
My role as a therapist is not to give my clients answers, but to guide them to find their own answers.
I believe…
That change is a windy road, with ups, downs, forward and backward steps.
My secret talent:
Improvisation, whether it is in the therapy room, while cooking, travelling or making social plans.
What's it like to be in a room with me?
I aim to create a calm, non-judgemental and affirming space, where understanding develops over time. I like to work as a team, where my client is the expert in their own life and has valuable insights and contributions to make. I endeavour to provide guidance in a warm and supportive manner.
What's my non-negotiable when it comes to taking care of my own mental health?
Daily walks, time out for myself and spending time with people who give me energy.
My life motto:
Embrace all that life produces, while also being kind to yourself.
My background and experience
I am originally from Ireland, and have worked and studied in Western Australia and Victoria. I love all that Melbourne has to offer in terms of food, art, music and nature. I have worked as a Clinical Psychologist for over 20 years, the majority of which has been in private practice. Prior to that I worked with Centrelink originally as a Disability Support Officer and then as a psychologist, assisting people who were long-term unemployed or with disabilities or illnesses to enter the workforce and access other supports. I have a Doctorate in Clinical Psychology and my research topic was assisting parents of children and adolescents with ADHD and other behavioural disorders.
I am a LGBTQIA+ aware and affirmative clinician.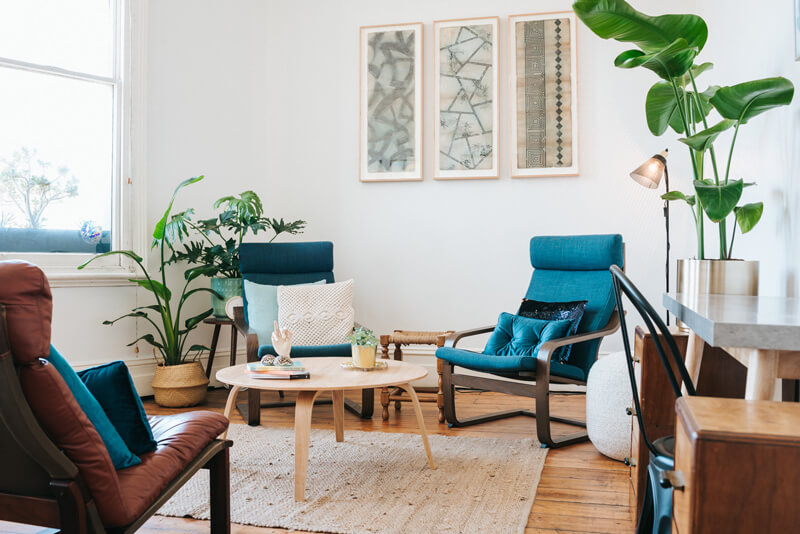 I can help you with:
Anxiety

Depression
Stress and burnout
Generalised anxiety
Social anxiety
Panic attacks
Health anxiety
Perfectionism
Living with cancer and other health difficulties
Women's health
Emotional difficulties
Identity issues
Chronic illness
Carer support
Parenting issues
Pre and post natal difficulties
Autism Spectrum Disorder
ADHD
Grief and loss
Life transitions
Obsessions and compulsions
Communication and assertiveness
Anger management
Chronic pain
Personal growth
Phobias and fears
Stress
Wellbeing
Study, work or career related issues
Relationship issues
Want to know more about how Patrice can help? Read her article on ADHD.
My therapeutic approaches
Depending on my client's needs and preferences I use a variety of evidence-based approaches including:
Cognitive Behavioural Therapy

Solution Focused Therapy

Acceptance and Commitment Therapy

Motivational Interviewing

Mindfulness

Positive Psychology

Strengths Based Approaches