Dr Jacqueline Baulch
Clinical Psychologist and Director of Inner Melbourne Clinical Psychology
Bachelor of Social Science (Psychology), Bachelor of Applied Science (Psychology) (Honours) and Doctor of Psychology (Clinical Psychology)
Pronouns: She/her
Three beliefs that colour the way I work with my clients:
I believe…
That of all our relationships, the relationship we have with ourselves has the most influence over our lives.
I believe…
That by getting in touch with our darker side – the side of us that we sometimes hide from ourselves and others because we feel ashamed, guilty or embarrassed –frees us up to live a more rich, meaningful and authentic life.
I believe…
That self-compassion is a key ingredient to lasting change and that without it, life feels pretty harsh.
My secret talent:
Chatting! So much so, that I've made my profession out of it! When I'm deep in conversation with someone, whether at work or in my personal life, that's when I feel most alive.
What's it like to be in a room with me?
I'm a down to earth, warm and curious person. I think my clients can sense that I'm not here to judge. I'm here to truly listen and to help them get their head and heart around what's going on so that we can find a way through together.

What's my non-negotiable when it comes to taking care of my own mental health?
Of all the things I do to take care of myself, seeing my therapist is my non-negotiable. Having a space where I can regularly check-in with myself, while feeling understood and accepted, warts-and-all, is the best medicine there is.
My life motto:
Care is the cure.
My background and experience
I have fifteen years of experience working as a group and individual psychologist in private and public hospitals, as well as community clinics and in private practice. I was awarded a Doctor of Clinical Psychology after completing my Undergraduate and Honours degrees in Psychology and Social Science. During my doctoral studies I developed an internet-based treatment program for Bulimia Nervosa designed to increase treatment access for rural Australians. In 2012-2013 I completed a Post-Doctoral Psychology Fellowship in Canada within an outpatient eating disorders treatment program.
In 2015 I founded Inner Melbourne Clinical Psychology. My overarching vision has been to create a warm, innovative and connected practice that supports psychologists to do their best work with clients. I feel very grateful to have been able to bring that vision to life thanks to our wonderful psychologists and Support Team.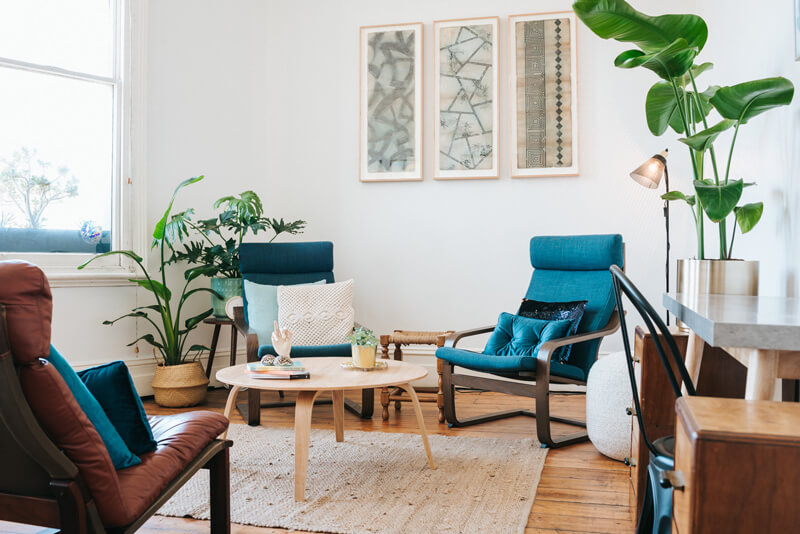 I can help you with:
Adjustment to life changes and transitions
Communication difficulties
Depression
Emotional difficulties
Generalised anxiety
Grief and loss
Health anxiety
Panic attacks
Perfectionism
Relationship issues
Self-development
Self-esteem
Social anxiety
Stress and burnout
Trauma
Wellbeing and self-care
My therapeutic approaches
Depending on my client's needs and preferences I use a variety of evidence-based approaches including:
Acceptance and Commitment Therapy
Cognitive Behaviour Therapy
Compassion-based approaches
Dialectical Behaviour Therapy principles
Mindfulness
Psychodynamic principles
Schema Therapy principles
Solution Focused Therapy
Strengths-based approaches
Trauma informed care