Casey Hosking
Psychologist
Bachelor of Applied Science (Psychology), Bachelor of Psychological Science (Honours), Graduate Certificate in Counselling and Master of Clinical Psychology
Pronouns: She/her
Three beliefs that colour the way I work with my clients:
I believe…
Each person deserves a space where they feel accepted and safe enough to authentically express themselves. Therapy can provide this space, and in doing so, can be a powerful way to explore our vulnerability and move towards what matters most to us.
I believe…
That each person's story is rich and special. I hope to help my clients to view their own story with the sense of awe and compassion that I do. I believe that this compassionate view can allow us to tune into our unique strengths, which we can use to promote our own resilience and healing.
I believe…
Difficult and painful stuff will always show up in life. Despite this, we can still find moments to live fully and authentically, amongst the chaos.
My secret talent:
Making things! Currently, my favourite go to hands-on activities are woodworking, sewing, and cooking.
What's it like to be in a room with me?
I am genuinely interested in people's stories and have a deep respect for each person's individuality and autonomy. I have been told that this shines through in my way of relating to others, and that I foster a sense of trust and openness in the therapy space. I am not afraid to go to difficult places with my clients, but also have a laid-back and flexible style which means I will gladly also share a laugh with my clients, or puzzle over the weird and whacky ways of life!

What's my non-negotiable when it comes to taking care of my own mental health?
Rather than waiting for the right time to commit to big acts of self-care, I aim to engage in lots of smaller, daily acts that support my mental health. Sometimes this is as small as noticing the bird sounds during my walk to work or finding the time to make my bed in the morning.
My life motto:
This too, shall pass.
My background and experience
I have been working, studying, researching, and volunteering in various mental health-related roles for the past ten years. As a psychologist, I have provided support to my clients across a range of settings including adult psychiatric residential spaces, child community-based teams, specialist mental health services, and university clinics. Prior to registering as a psychologist, I volunteered at organisations that assisted adults with substance use concerns and children with chronic or terminal health issues. When I am not assisting clients in therapy, I work as part of a research team that aims to promote the intergenerational health and wellbeing of families by addressing issues such as intimate partner violence and poor mental health in parents. Throughout my university studies, I was lucky enough to have spent over three years working at Inner Melbourne Clinical Psychology as part of the Support Team. It feels like a real privilege to have been able to work with clients across the whole therapy journey, from the bravery of reaching out for support, to the meaningful act of coming in to therapy.
I am a LGBTQIA+ aware and affirmative clinician.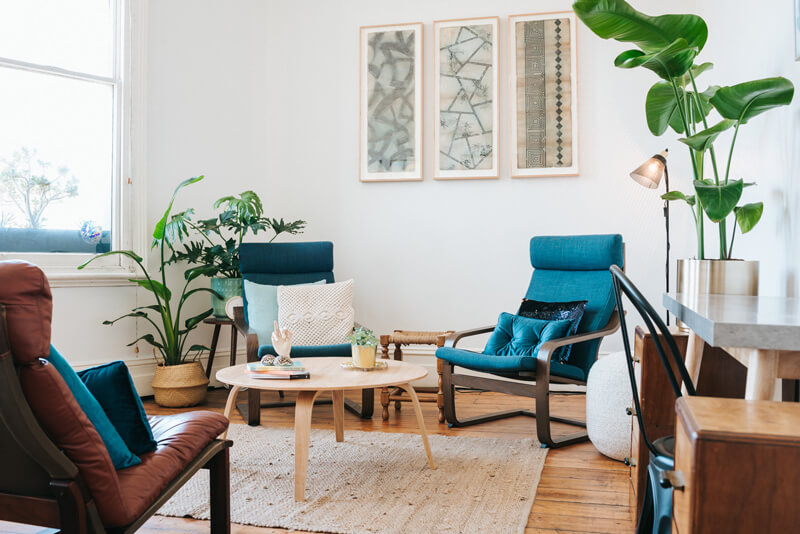 I can help you with:
Anxiety
Depression
Stress and burnout
Relationship difficulties
Generalised anxiety
Social anxiety
Panic attacks
Phobias
Health anxiety
Perfectionism
Self-development
Women's health issues
Trauma and post-traumatic stress
Support for abusive relationships
Sexual assault
Men's mental health
Low self-esteem
Adjustments to stressful life changes
Emotional difficulties
Sleep problems
Communication skills
Identity issues
Obsessions and compulsions
Sexuality and sexual development
Gender identity
Family issues
Wellbeing and self-care
Job or study dissatisfaction
My therapeutic approaches
Depending on my client's needs and preferences I use a variety of evidence-based approaches including:
Acceptance and Commitment Therapy
Cognitive Behavioural Therapy
Mindfulness Based Approaches
Solution Focused Therapy
Client Centred Therapy
Motivational Interviewing
Positive Psychology
Strengths Based Approaches
Compassion Based Approaches
Schema Therapy Principles
Trauma Informed Practice